For just 21,80 EUR you till the end of the 2023/2024 season can join a Comunio.es Pro Player Community! As a Comunio.es Pro Player you have the following features available to you besides all Comunio.es Plus Player features:

Additional formations!

The following additional formations are available to you: 3-6-1, 4-2-4, 5-3-2, 5-4-1 and 3-3-4!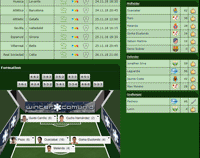 More players are on the transfer list!

In Pro Player communities the number of players which are put on the transfer list by the computer can be increased up to 25.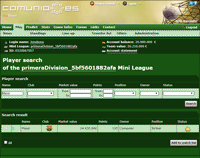 Direct bids!

Offers can be made directly to a Mini League member, without having the player placed on the transfer list first!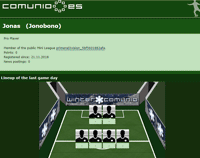 Player exchange!

You can make direct exchange offers to a community member! As many players as possible can be offered and demanded. Additionally you also can offer or demand money.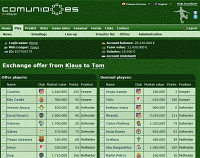 Substitutes!

A substitute can be assigned for every player which you have lined up! The substitute player automatically replaces one of your lined up players if he gets no grade and no points..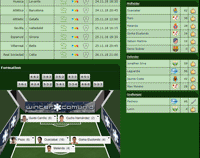 Private and community comprehensive messages!

For better communication private messages can be exchanged with your fellow community members via the community news. In addition to this you can communicate community comprehensive with "News Connect".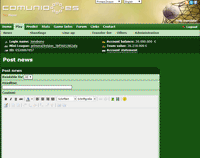 Additional modes to start into the new season!
In Pro Player communities
four
additional modes to go into the next season are available, see
here
!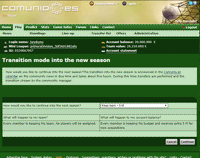 Perennial ranking

The perennial ranking shows the total points of your Mini League of the past years!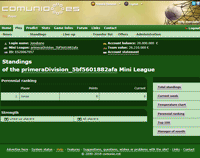 Player Salaries!

In order to be even closer to reality the Mini League can optionally play with player salaries! Instead of a bonus of 10.000 per point, Mini Leagues who are playing with salaries get a bonus of 30.000 per point!
Manual player allocation!

You can manual allocate every single player! More individual game arrangements! Quicker start! Simple Migration from other games!