The objective of the game is to get the most points in your Mini League
All members within a Mini League compete with each other.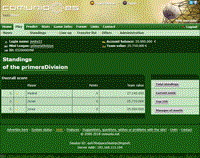 At the beginning every League member gets either a team of 15 LaLiga players and 20M play money or no team and 40 M play money according to the Mini League settings. All teams have approximately the same strength.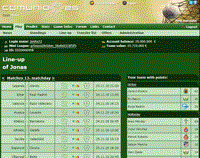 After every match day your lined up players get points for their performance. The computer calculates the points based on the number of goals scored, cards received and a sports journalistic grading (see
rules
).
Every user tries to utilize his seed capital to
improve his team by buying and selling players
. This not only requires football expertise, but also financial and negotiation skills, because every
player is available only once per community
.
Trading is possible with other community members and the computer.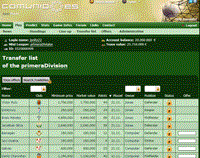 The news section keeps you informed about the activities of your Mini League members and you may post messages to them.